About Total Entertainment Partners
Total Entertainment Partners, LLC offers opportunities in the world of entertainment. We are currently in the development stage of a feature-length motion picture, titled "The Hang Up". It is based on a true story told in Chapter 7 "A Miraculous Season" from Coach Ted Owens' new book "At The Hang Up".
Ted is a Hall of Fame basketball coach with 23 seasons at the perennial basketball powerhouse, the University of Kansas, but this is an inspirational story about how a group of young men from diverse social and ethnic backgrounds came together at Cameron Junior College in Lawton, Oklahoma and formed a team that made history.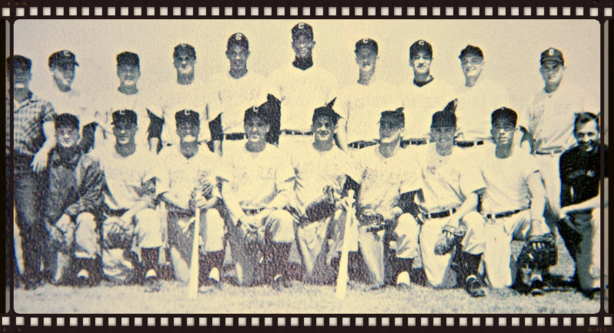 "It is a true story about a ragtag group of young men, and their coach  determined to stick together against all the odds in 1958 Oklahoma and win the first ever Junior College Baseball National Championship."
"It's about how we are better together"
Coach, Ted Owens
Click below to like The Hang Up Facebook page!